DIY 2×4 Bench for Outdoors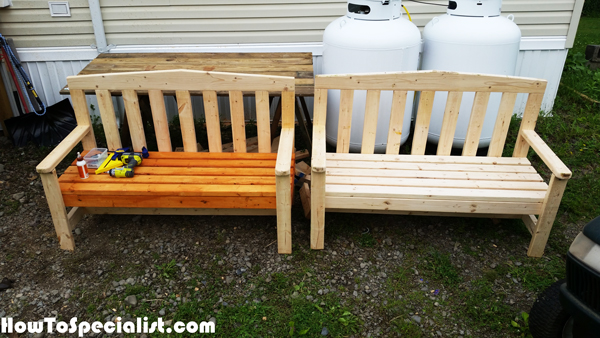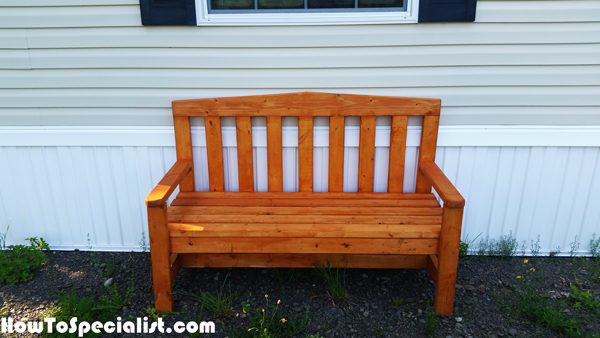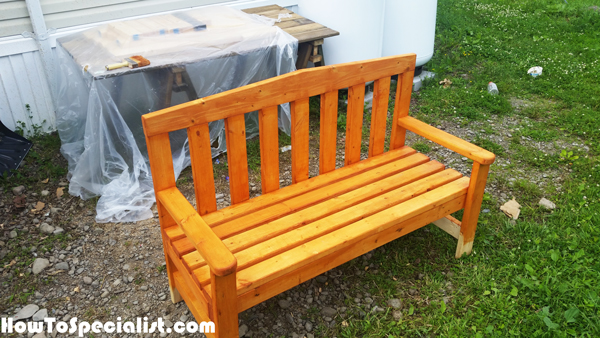 I built 2 of these benches, and will probably build a 3rd in the near future. I didn't take many pictures, but I've included a couple. My only issue with the plans was that I needed one additional 2×4. I commented on the plans page to reflect that. These are very sturdy benches, they were easy to assemble, and for just being 2×4's, I'm pretty happy with how they look. Lumber was probably 45 bucks per bench, and another 10 bucks or so for screws (per bench).
It took me 2 days to build 2 of them…but I was taking my time. I did all the cutting, and pocket hole drilling on the first day, and assembled on the 2nd. I do suggest staining or painting before you assemble. As you can see in one of my pictures, I stained the seat parts prior to assembly on the first one, but not the rest of it, and I didn't do anything to the 2nd one. Much more tedious to paint once it's put together. Be careful if you build one of these and post pictures on facebook… everyone you know will start asking you to build them one.
By Eric