Why doing DIY projects?
---
Woodworking is one of those activities that stimulates your creativity and gives you self confidence. As any other hobby, you should start with basic projects so you get accustomed with the skills and then move to more challenging projects. If you have a stressful life or you are just looking for an activity to help you bond with your family or friends, doing DIY projects is the ideal choice.
Not to mention that you can add value to your house while keeping the costs down. You really can save a lot of money by choosing to build your own furniture or outdoor structures.  There are so many success projects on my blog shared by DIY-ers like you and me. They chose to take up the plunge and start building.
Tools for Starting Woodworking
---
I will show you the tools you need to have in your shop for building my projects or any other DIY project. Therefore, you need a good drill to make pilot holes and an impact driver for inserting the screws accurately and without damaging the wood. In addition, you need a miter saw for making regular cuts, as well as angle cuts. A circular saw will help you have more mobility when making the straight cuts, while a jigsaw is ideal for making curved cuts.
Next, you will need nail guns for speeding up inserting the nails. The nails are ideal for large outdoor projects (sheds, benches, fences) or for finishing nails. If you buy the nail guns you also need the compressor. You will also need a sander to even out surfaces and to smooth the edges. The router will help you make rabbets and mortises, as well as rounding the edges.
If you have these tools in your shop, you will be able to build almost anything. As you can see you don't need expensive tools or investing thousands of dollars in your hobby. With under 500 dollars you will be able to have the basic tools and be ready for any woodworking challenge. All in all, the minimum tools you need to start building wood projects are: a circular saw, a drill and a sander. The rest of the tools will help you build with more precision and get nice finishing touches.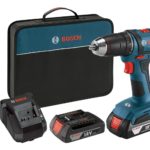 Bosch 18-Volt Lithium-Ion 1/2-Inch Compact Tough Drill/Driver Kit 
For drilling pilot holes and inserting screws
DEWALT D26453K 3 Amp 5-Inch Variable Speed Random Orbit Sander Kit with Cloth Dust Bag
For smoothing wooden edges
For evening out a surface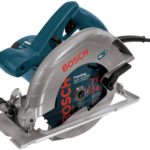 Bosch CS5 120-Volt 7-1/4-Inch Circular Saw
For making straight cuts
Versatile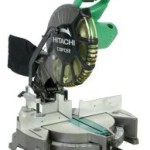 Hitachi C10FCE2 15-Amp 10-inch Single Bevel Compound Miter Saw
For cutting wood planks or for making miter cuts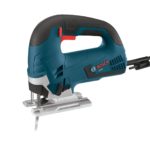 Bosch 120-Volt Top-Handle Jigsaw Kit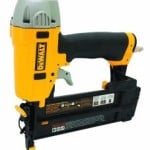 DEWALT DWFP12231 Pneumatic 18-Gauge 2-Inch Brad Nailer Kit
For driving in brad nails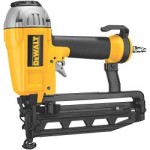 DEWALT D51257K 1-Inch to 2-1/2-Inch 16 Gauge Finish Nailer
For finishing nails (trims, decorative elements)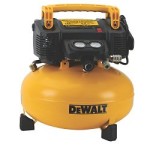 DEWALT DWFP55126 6-Gallon 165 PSI Pancake Compressor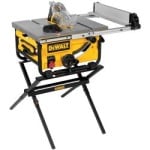 DEWALT DWE7480XA 10-Inch Compact Job Site Table Saw with Guarding System and Stand
For complex cuts (dados)
For cutting plywood sheets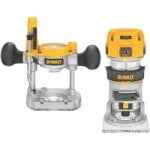 DEWALT DWP611PK 1.25 HP Max Torque Variable Speed Compact Router Combo Kit with LED's
For making rabbets and mortises
For rounding edges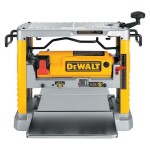 DEWALT DW734 15 Amp 12-1/2-Inch Benchtop Planer
Mills rough stock lumber to size in a matter of seconds
Ideal if you use recycled or pallet wood for your projects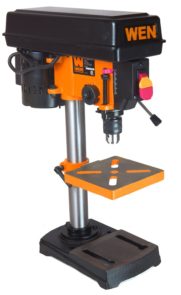 WEN 4208 8-Inch 5 Speed Drill Press
Includes a 1/2-inch keyed chuck and onboard key storage

Operates at 5 different speeds: 740, 1100, 1530, 2100, 3140 RPM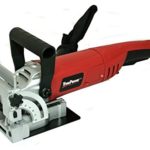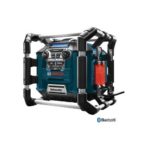 Bluetooth connectivity for internet radio and stored music with range of up to 150-feet

Protective aluminum/rubber roll cage

Runs on Bosch 18-Volt Lithium-Ion batteries or plugged into a 120-Volt AC outlet
Pocket Hole System
---
Most of my plans use pocket hole joinery, as it is a quick and strong method to join two pieces of wood together. The following pocket hole jigs are durable, quick to adjust and very easy to use, starting with the Mini jig up to the Foreman, you can select the product that best suits your needs and budget.
Pocket Jigs
---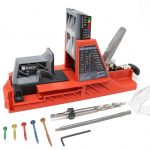 Armor Auto-Jig Pocket Hole System
Fully automated system self-adjusts your drill guide setting and drill bit collar based off of the thickness of the piece you're clamping (see video for demonstration). No more manual setting, measuring, or adjusting.
Drill Driver (square head), Drill Bit Collar, Allen Wrench, Dust Collection Port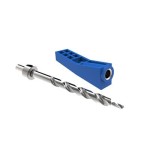 Kreg MKJKIT Mini Kreg Jig Kit
Requires clamp
For very small projects only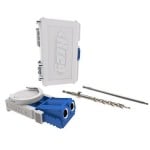 Kreg R3 Jr. Pocket Hole Jig System
Requires clamp
For small projects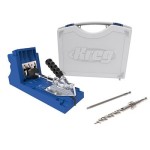 Kreg Jig K4 Pocket Hole System
Built-in clamp
For medium projects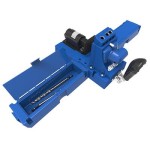 Kreg K5 Pocket-Hole Jig
Built-in clamp
For medium and large projects
The pocket hole jig I have myself and I recommend for an average DIY-er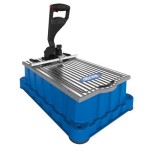 Kreg DB210 Foreman Pocket-Hole Machine, Blue
Built-in clamp
For extra-large projects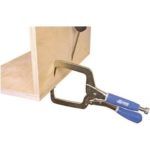 Makes pocket-hole joints as easy to clamp as they are to make

Easy to use easy to install and highly durable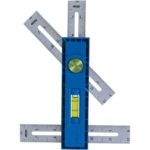 Kreg Multi-Mark Multi-Purpose Marking and Measuring Tool
The Multi-Mark features three different scale configurations, a built-in level, a handy 3/16″ reveal gauge

Perfect for general layout
Pocket Screws
---
Beside the jig you will need screws for joining wooden components together. When joining 1 by x slats together you will have to use 1 1/4″ screws. When joining 2 by x lumber you have to use 2 1/2″ screws. Have this in mind and you will join wood easily and you will create strong frames.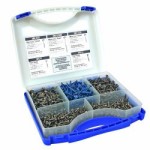 Kreg SK03 Pocket-Hole Screw Kit in 5 Sizes
 – 24.99$
For joining wood planks of various thicknesses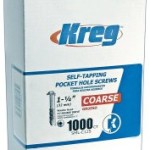 Kreg SML-C125 1-1/4-Inch No. 2 Coarse Screw (1000-Pack)
 – 24.97$
For joining 3/4″ thick wood planks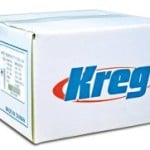 Kreg SML-C250 – 2000 Pocket Screws 2 1/2-Inch, #8 Coarse, Washer Head, 2000 Count
 – 69.99$
For joining 1 1/2″ thick wood planks
Basic Tools
---
Accuracy is a key aspect when building projects, as well as safety. Therefore, I recommend you to get yourself a good ruler, pencils as well as ear protection and safety glasses.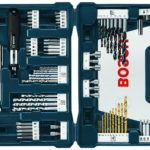 Bosch Drill and Drive Set, 91 Piece
A wide variety of general purpose accessories

91 piece drilling and driving Set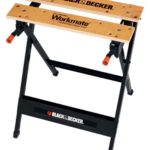 Black & Decker Workmate 125: 350-Pound Capacity Portable Work Bench
Jaws resist warping and can be angled to accommodate uniquely-shaped materials

Non-skid feet prevent sliding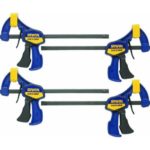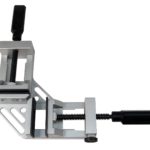 Durable right angle aluminum clamp for making cabinets or box-frames

3-inch clamp face with V-groove design to hold round materials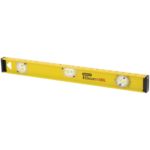 Ideal for outdoor woodworking projects (playhouse, gazebos, pergolas)
 
Bon 14-589 7-Inch Carpenter Pencil, Black Hard Lead with Red Casing, 12-Pack
Making marks with a pencil will help you get accurate cuts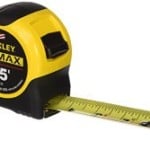 Stanley 33-725 25-Feet FatMax Tape Measure
You know how they say: Measure twice and cut once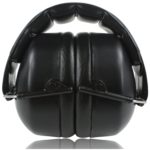 Adjustable to Fit All Sizes
Guaranteed not to Break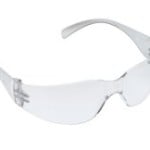 3M Tekk 11329 Virtua Anti-Fog Safety Glasses, Clear Frame, Clear Lens
Use safety glasses when cutting the wooden boards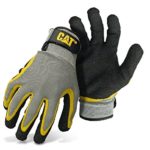 Double Coated Textured Latex Palm with Black and Yellow Fingers with a Gray Polyester Back. Size Large
Helps protect against cuts, abrasions and punctures.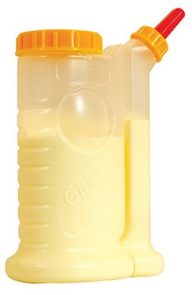 FastCap Glu-Bot Glue Bottle (16 Ounces)
No dripping, replaceable tips 
Materials
---
From paint to nails, there a few materials you need in your shop so you can handle most projects at any time.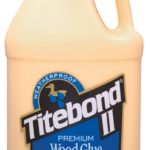 Titebond II Premium Wood Glue – Gallon
Purpose of use for Hardware, wood-glues

This product is manufactured in United States
Patented formula goes on purple and dries white when ready to sand, stain or paint

Stainable, paintable and sand able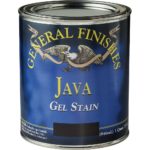 Gel Stains are heavy-bodied, and so do not penetrate as deeply into the wood as liquid oilbase stains do

They are often less affected by the condition of the wood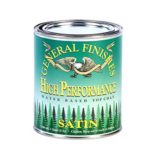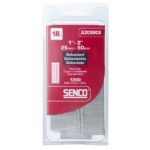 Senco 18-Gauge-by-1-2-Inch Electro Galvanized Variety Pack Brads
1,200 brads total; 1″, 1-1/2″, 1-3/4″, & 2″ nails

Use for moldings, picture-frame assembly, trim, and cabinetry building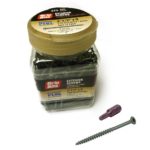 Presa Premium Paint Brushes Set, 5 Piece
Thoughtfully constructed premium paint brushes for pros
Can withstand even the most abrasive surfaces for versatility and heavy-duty jobs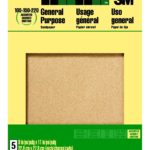 11-Inch Aluminum Oxide Sandpaper, Assorted
Use to sand wood, paint, metal, plastic, drywall, and fiberglass

Measures 9 inches by 11 inches per sheet, 5 sheets per pack

Includes 1 sheet very fine, 2 sheets fine, 2 sheets medium
Drywall
---
The following tools are indispensable for drywall projects.
Max reach for horizontal ceilings: 11 feet (15 feet with optional extension, sold separately)
Max single sheet capacity: up to 4-foot by 16-foot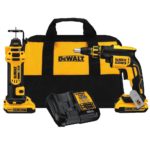 DEWALT brushless motor in both units that delivers up to maximum run time

ScrewGun offers maximum speed and control and high torque capability for wide range of applications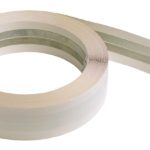 2-Inch by 100-Feet Metal Reinforced Corner Tape
Tape conforms to any angle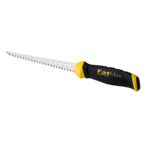 6-inch blade withlimited lifetime warranty

Sharpened tip for puncturing drywall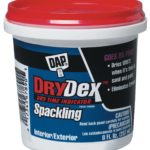 Interior/exterior use

Ready-to-use, 

Resists cracking, 

Sands easily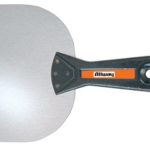 Books
---
The following books represent an useful reading and might give you some building ideas.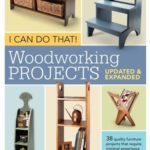 I Can Do That! Woodworking Projects – Updated and Expanded
This book shows you how to build quality furniture projects in less than two days of shop time, and using raw materials that are available at any home center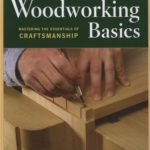 Woodworking Basics – Mastering the Essentials of Craftsmanship – An Integrated Approach With Hand and Power tools
This book takes a traditional approach to teaching, with the idea that learning basic skills is essential to craftsmanship
Japanese Woodworking Tools: Their Tradition, Spirit and Use
A complete guide to the tools used by a shokunin, or master Japanese craftsman, this book is ideal for both beginning and professional woodworkers
Other Tools
---
Here are a few tools or software I use for this blog or for my other online projects.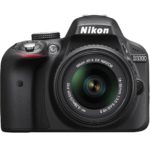 24.2 MP CMOS DX-format sensor

5 frames per second continuous shooting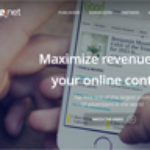 Earn money by monetizing your content
Earn 10% more in the first months by signing up through this LINK
One of the largest pools of advertisers in the world
Hostgator.com – Quality hosting services
99.99% uptime guaranteed
Best live support for hosting services