DIY Outhouse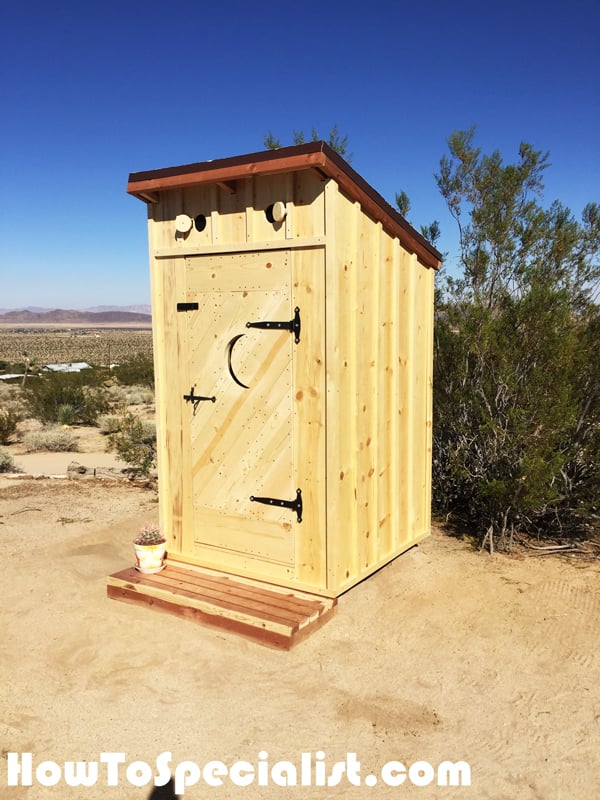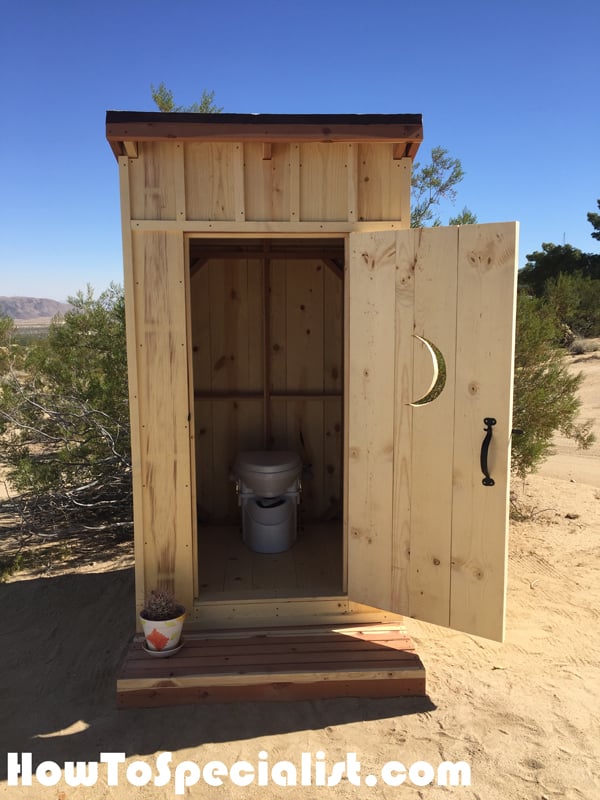 Many thanks for the plan. I followed most of the design with a couple of small modifications:
1. I added 4X4 skids so the outhouse can easily be moved
2. I made the porch as a detached item. This was it helps with moving the building in the future if desired.
3. I added a Nature's Head composting toilet. Much better than a pit system, but does add to the cost.
Your plans were easy to follow and very much appreciated. Many thanks!
By Bob Maling