DIY Japanese Pergola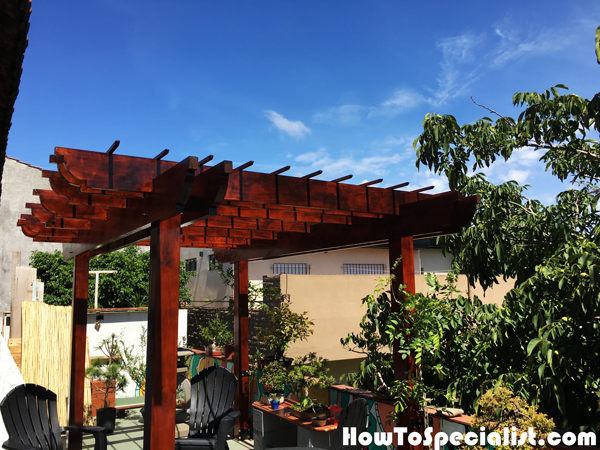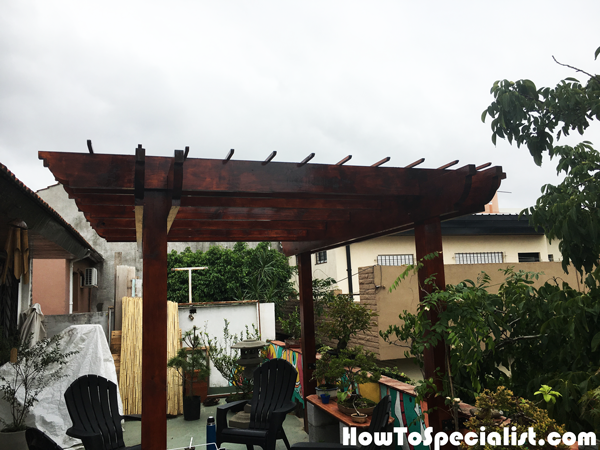 I had to make a few adaptations to the space I have available and the materials I could get in Argentina, but the results are awesome. I could manage without pro tools, it took us about 4 days work, though. Painting the whole thing with quality paint (Cetol) took a lot of time.
We painted the components separately before the assembly and then after it was all put together we painted it all again. The design has a lot of details and that also took time, but it was totaly worth it.
By Diego