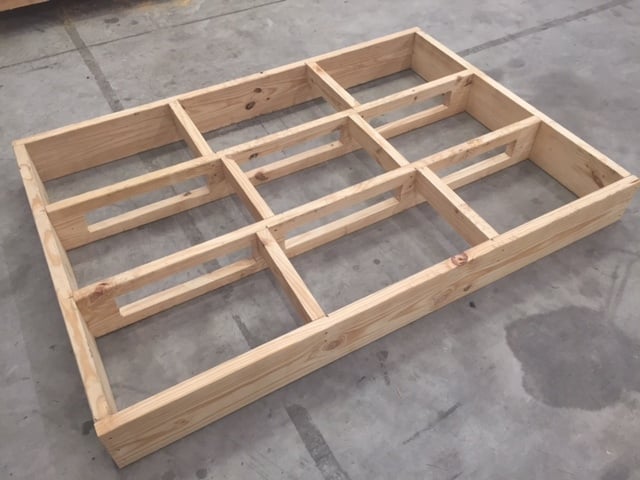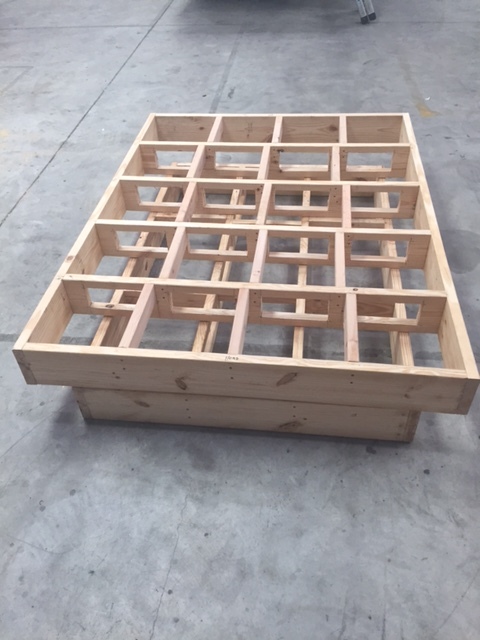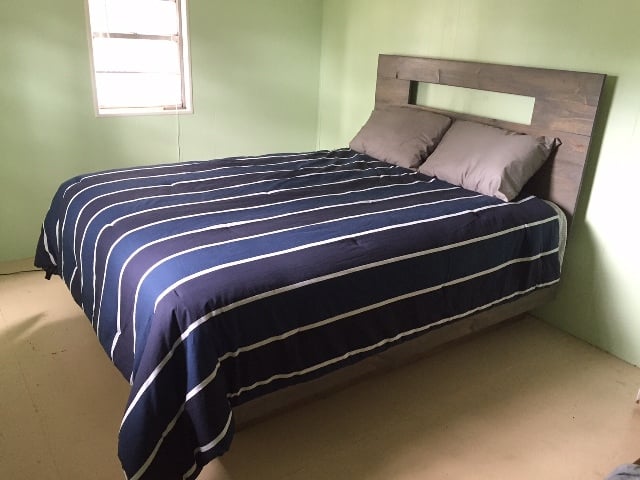 Modified some plans found on howtospecialist.com and built this queen size platform bed for my beach house, I have about 12 hours total time to get materials and build the bed. Cut some holes in the 2 x 8's to lighten it up. I made the frame just an inch longer and wider than the mattress and it worked out perfect.
13 – 2 x 8 x 8
3 – 2 x 4 x 8
6 – 1 x 6 x 8 for headboard
2 – ½" finished plywood
Wood filler
Sandpaper / sander
Screws
Gray stain
Polyurethane
6 small angle brackets to hold frame to platform.
Thanks for the plans!
By Ed Hofer – Coastal Generator