DIY Double Carport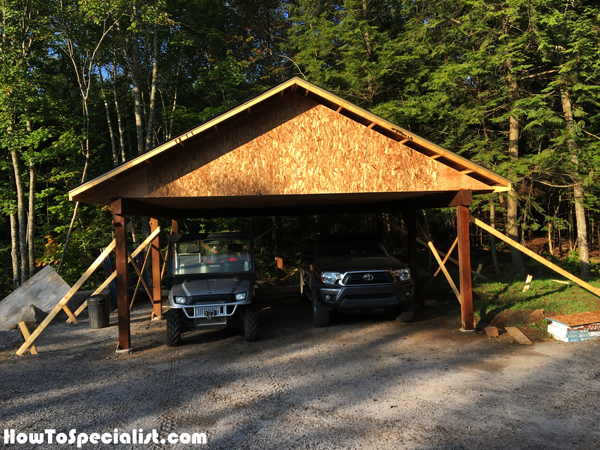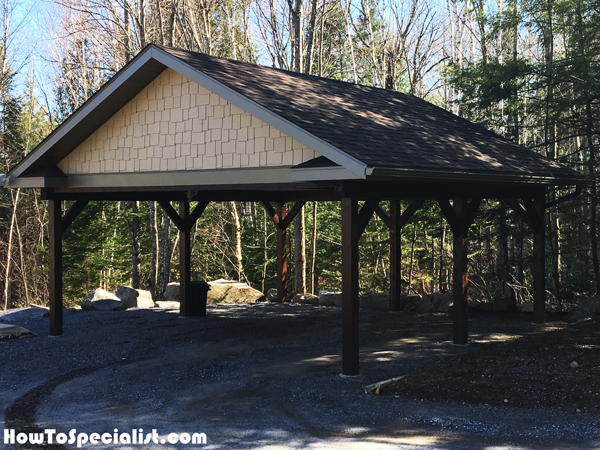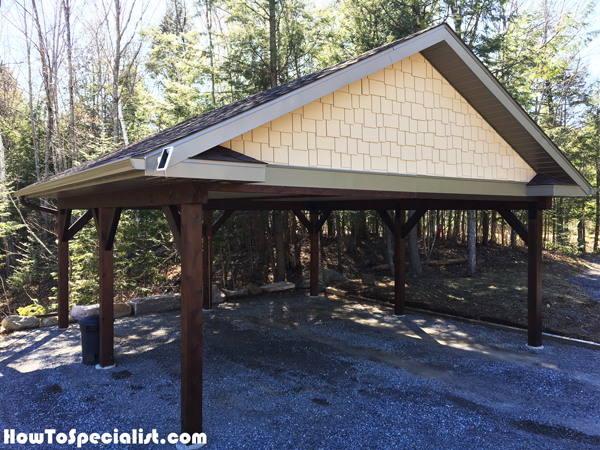 Hello Jack,
My wife Michelle are now retired and are permanent residents on our lakefront property 45 minutes from Mont-Tremblant, Québec in the beautiful Laurentians. We self contracted our house in 2008, had our 28′ x 30′ garage done in 2016. Even though the size of the garage seemed enough for storage and workshop and, of course, madame's car in the winter time, we came to the conclusion that we needed more sheltering for MY toys (quad, side-by-side and my pick-up truck) so last year we built a carport using the plans that my wife and I found on your site.
The project was done last September (2017) and we are overwhelmed with the end result (see pictures attached). Here are the specs:
Size: 20′ x20′
Posts and supporting beams : cedar
Roof trusses: locally engineered
Roofing: BP 25 year asphalt shingling
Ceiling finished with aluminum soffit
Overhang: 16″ (aluminum soffit)
Rain-gutters on both sides
Fascias: aluminum
Gable finish: James Hardy shingling panels (same as house and garage)
In order to match our house and garage style we added cornice returns We hope you are also pleased to see our result and that it will contribute to your gallery.
By Michelle and Jean Bourassa, Lac de la grange