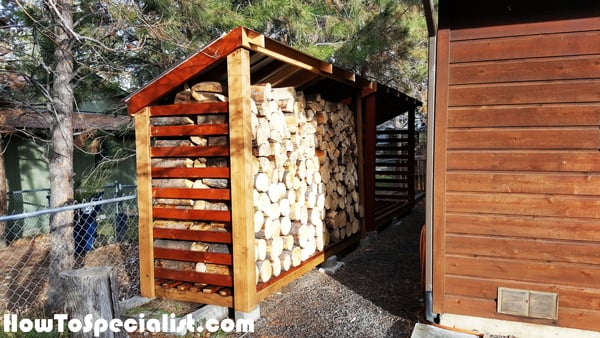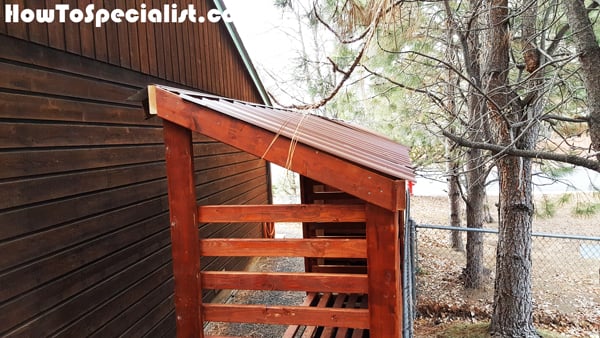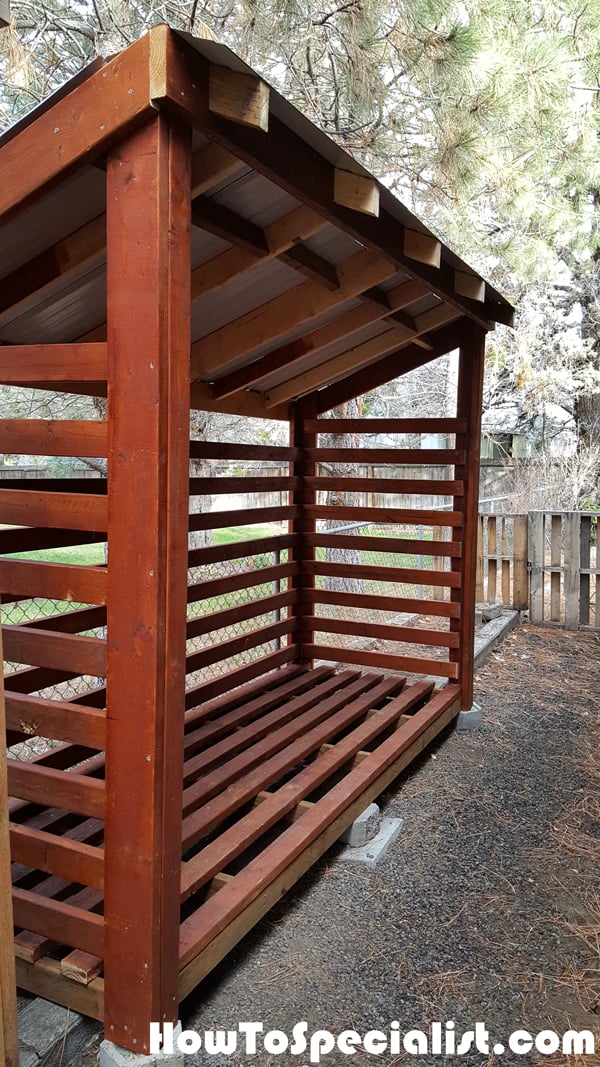 Used your basic plans to design and build a pair of wood sheds for my winter wood pile. Each one is aprox 3.5 ft x 10ft x 6ft (back wall) roughly 22.5% pitch roof with medal roofing. They were placed on side of home that we do not use for anything and does not get much light for plants or flowers.
As I am right on the property line I ok'd this with my very nice neighbor. Not a necessity but a formality that helps insure a good relationship.
Total cost for both was just under $600 or aprox $300 each. First one had more pressure treated wood so little more $$. Second one built w normal wood but more stain and only pressure treated on bottom so less expensive. I Estimate each holds aprox 1.8 cords of wood.
I rely on a wood stove to heat my house in Bend OR with only electric cadet heaters as back up so these sheds provide a permanent solution for a necessary and cost effective heating solution for my home. I use bio-fuel wood permits from the forest service ($20 for 10-cord). Worth looking into for your area if they are available.
Each shed took a couple of days each since I'm only a "intermediate skill level for DIY'er" and the staining took time to dry which would have been faster during a warmer time of year. Materials: wood screws, and medal roofing screws with Standard 2×4 & 2×6 boards. Medal roof was 12′ x 4′ sheets cut into 4′ x 4′ sections and ridge line metal roof pieces are 10′ long so that was convenient.
I really appreciated your tip for pre-drilling screw holes. More work but would have otherwise had a lot of cracked boards since most of the screws are at the ends. simple I know but I think a pretty important step which could be very costly if you crack the precise size board right at the end where they connect as you can't just cut them and reattach.
Anyway all that to say I appreciate the attention to detail on the plans. Lastly, I doubt it's worth mentioning but I built them over cement planter boxes that never worked since that side of house doesn't get good light but they did provide a level cement base to prevent wood to ground contact so it feels like I saved a step there. Cheers, Keep up the good work.
By Aaron